Top destinations in Andaman
Andaman & Nicobar Holidays
Get the Best Deals for Andaman and Nicobar Holiday Packages from Andaman Tropico
Top Trending Andaman and Nicobar Holiday packages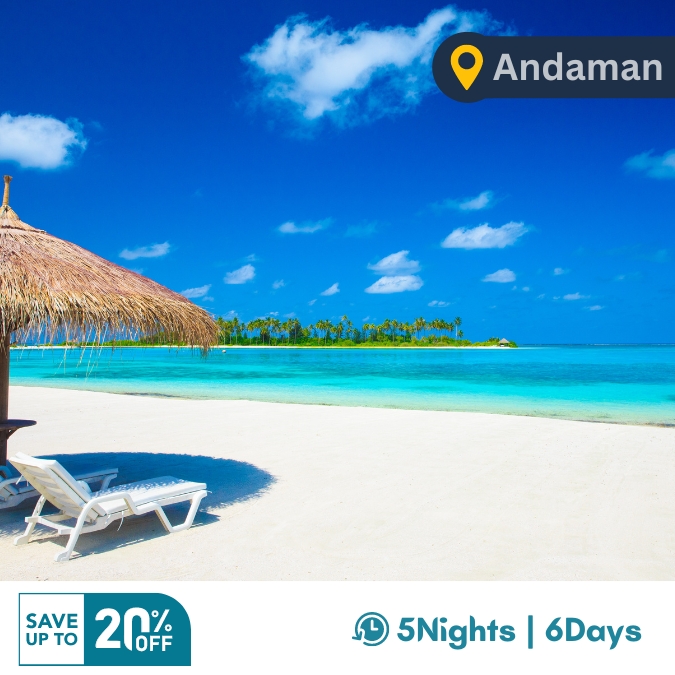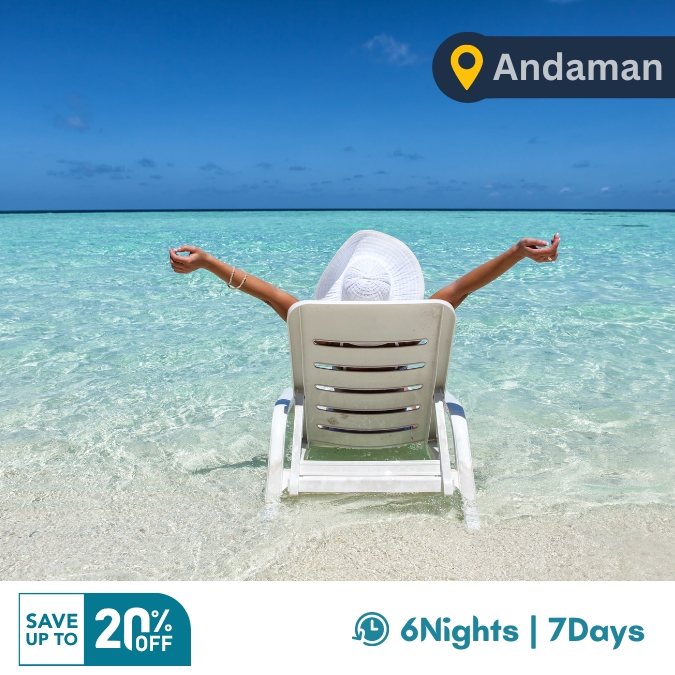 Top Trending Andaman
Honeymoon Packages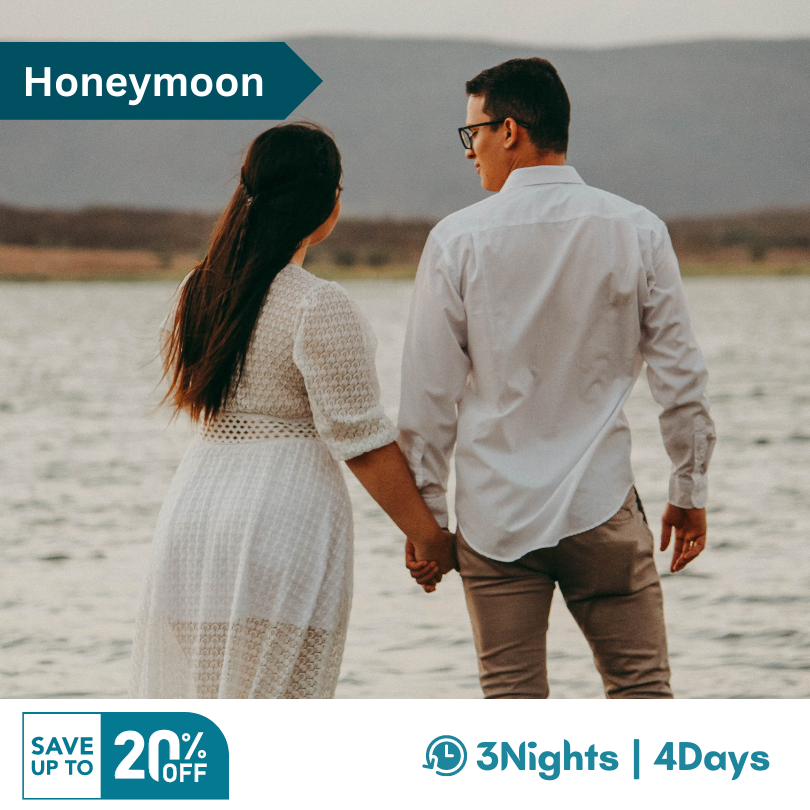 Save Extra 20% on Adventures
Get the Best Deals for Adventure Packages to the Andaman Islands, Save 20% extra on early bookings 
Andaman and Nicobar
Adventure packages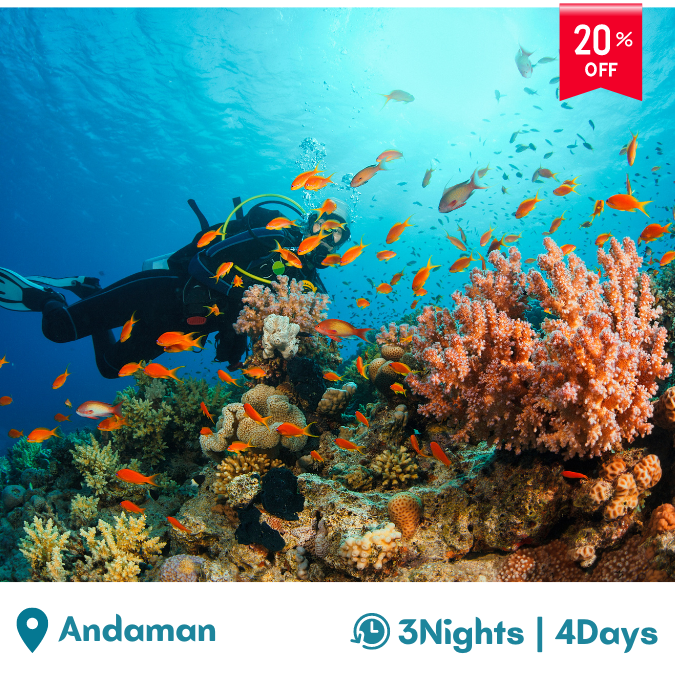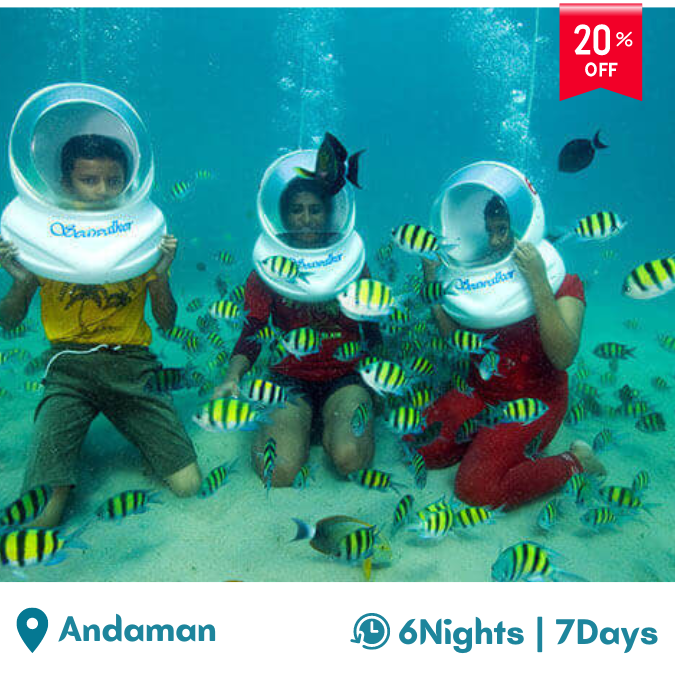 Explore The
Andaman and Nicobar Islands
Things to Know Before Your pack
Which is the Best Time to Visit Andaman?
The winter season, from October to March, is undeniably the best time to visit Andaman. The calm sea and pleasant weather make it an ideal period for beach activities and water sports. With temperatures ranging from 20°C to 30°C, this season is also perfect for sightseeing and exploring the islands. It is, however, crucial to book your accommodation and activities in advance, as this is the peak tourist season in Andaman.
How Many days are Required to Explore the Andaman?
Exploring the Andaman islands is an experience of a lifetime. With over 300 islands to discover, it can be overwhelming to decide how many days are required to explore the Andaman. Ideally, a minimum of 5 to 7 days is recommended to explore the main islands like Port Blair, Havelock, and Neil Island. These islands offer a perfect blend of adventure, relaxation, and cultural experiences. However, if you have more time, you can explore the lesser-known islands, indulge in water sports, and take a trip to the Baratang Island to witness the magnificent limestone caves. With so much to see and do in the Andaman, the longer you stay, the more you'll be able to uncover its hidden treasures.
What are the Top Places to Explore?
If you're looking for a serene and picturesque destination, Andaman is the perfect place to visit. With its pristine beaches, crystal-clear water, and lush green forests, Andaman offers a perfect blend of adventure and relaxation.
Here are the top places you must explore when in Andaman:
1. Radhanagar Beach: This beach is a must-visit for its stunning white sand and blue water. It is often considered one of the best beaches in Asia.
2. Cellular Jail: A historic building that stands as a reminder of the Indian freedom struggle. The jail is now a museum that exhibits the harsh life of prisoners during the British rule.
3. Havelock Island: A popular destination for its beautiful beaches and water sports. The island offers various adventure activities like scuba diving, snorkeling, and sea-walking.
4. Ross Island: A small island that served as the British administrative headquarters until 1942. Today, it is a popular tourist destination for its scenic beauty and historic significance.
5. Mahatma Gandhi Marine National Park: A protected area that is home to various rare and exotic marine species. The park is an excellent spot for snorkeling and diving.
Andaman has much more to offer than just these top places. With its unique culture, delicious food, and warm hospitality, Andaman is an unforgettable experience that you should not miss.
Do Passport required to Travel to Andaman?
Yes, a passport is required to travel to Andaman. As Andaman is a Union Territory of India, foreign nationals must have valid passports and Indian visas to enter the country. Additionally, visitors are required to obtain a permit to visit certain parts of Andaman, such as the Nicobar Islands. It is always a good idea to check with the Indian embassy or consulate in your home country for the most up-to-date travel requirements before planning your trip to Andaman.
For Indian's A valid Photo ID card is must to travel to Andaman Islands, without a proper valid ID documents you will not be allowed to visit the places.
What are some tips to Travel to Andaman?
If you're planning to travel to Andaman, there are a few things you should keep in mind to make the most of your trip. Firstly, ensure that you have all your travel documents in order, including your passport, visa (if required), and any other necessary permits. It's also important to research the weather conditions and pack accordingly, as Andaman's climate can be quite unpredictable.
Another tip is to plan your itinerary in advance, so that you can make the most of your time on the islands. Some must-see attractions include the Cellular Jail in Port Blair, the Radhanagar Beach on Havelock Island, and the limestone caves in Baratang. You may also want to try some of the local cuisine, which includes a variety of seafood dishes and coconut-based curries.
When it comes to transportation, Andaman has a good network of ferries and buses that can take you to various parts of the islands. However, it's important to book your tickets in advance, especially during peak season, to avoid any last-minute hassle. Finally, make sure to respect the local culture and customs, and take care of the environment by avoiding littering and following the rules of the marine parks. With these tips in mind, you're sure to have a wonderful time exploring the beautiful Andaman Islands.
Top Activities to do in
Andaman
What people Speaks About Us
Book Your Holiday with us contact us now for a free customization and avail discounts on Early Bookings for each packages you book with us.